Winter Retreat
February 3rd - February 23rd, 2018
$85
February 23rd - 25th
Who are you? That's the theme for this year's joint middle school and high school winter retreat. We want each student to recognize that after knowing who God is, the most important question is answering "who are you?" The focus of this weekend will be on helping them understand their identity as rooted--not in stuff, friends, school, or appearances--but rooted in Christ alone.
We're hosting this weekend at Trout Creek Bible Camp. This is an extraordinary facility and grounds! We are asking that students arrive no later than 4pm Friday and be ready with all necessary camping supplies including sleeping bag, towel, pillow, necessary toiletries, and plenty of extra clothes. We are staying in gender separated cabins, each cabin will have two same-gender leaders assigned to them. Pick up will be 12pm Sunday.
This is going to be the most revved-up, crank it to 11 retreat we have done to date! While we are pushing students toward their identity in Christ, this is very much an outreach vehicle! So my HUGE ask is that each parent find one non-christian friend to sign up with your own child. While your child may know and invite a few christian friends (and I endorse such invites!) I strongly request that you, for the sake of the mission of Jesus in our city, pray with your child about what non-christian friends they can invite to this retreat!
 COST 
Early - $85 Regular- $100 Late $120
Please register as early as possible so we can plan for the right sized group. That is a huge help to our team! There will be no exceptions for the price increases.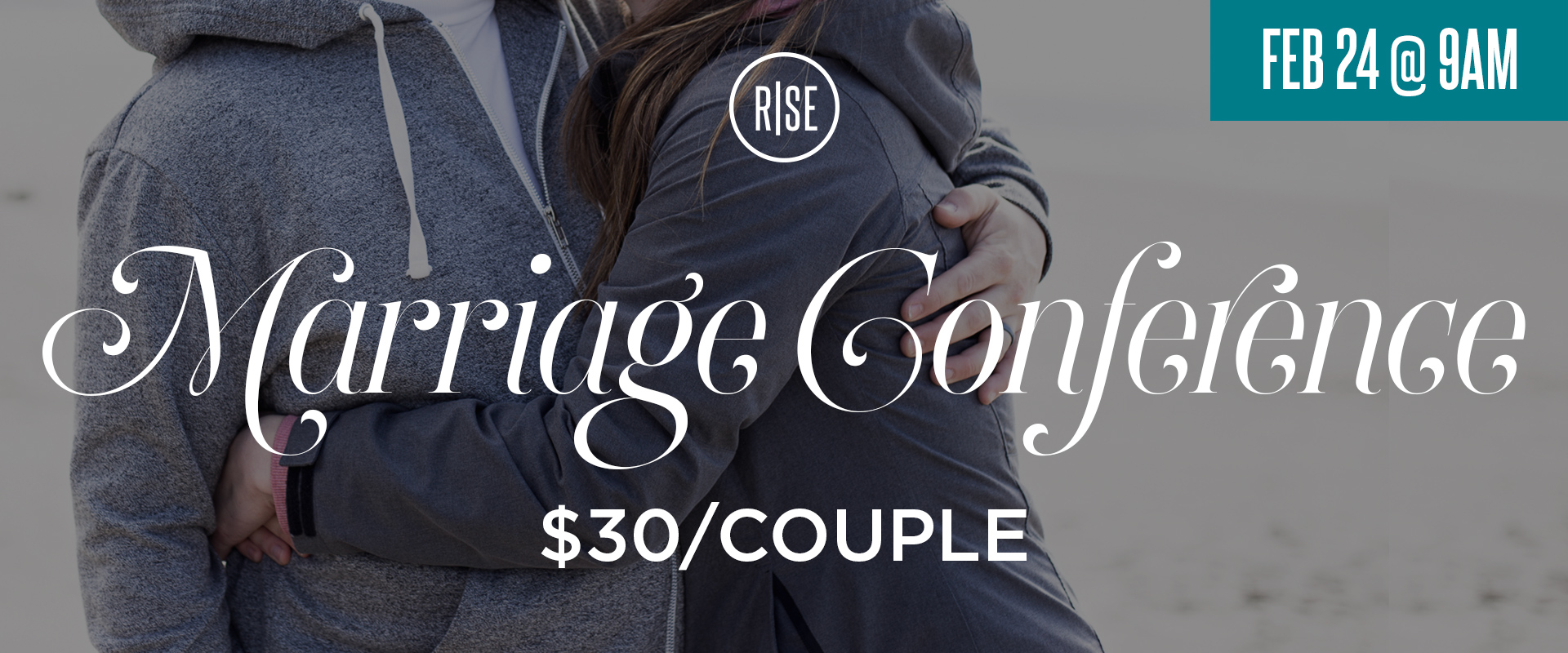 Rise Marriage Conference
February 24th, 2018
$20
Rise is partnering together with Secure Marriage for our first ever Marriage conference. The Rise Marriage Conference is a 6 hour interactive workshop using Biblical truth, the latest relationship research, 14 years of professional counseling and 25 years of personal marriage experience showing you exactly what you need to do to make your marriage work better.
It doesn't matter if you're just starting your marriage, you want your good marriage to be better, or your marriage is melting down, when you use the Secure Marriage Framework you are guaranteed to fight less, feel understood, and enjoy a deeper connection with your spouse.
Cost is $20/person or $30/couple. This INCLUDES the cost of the conference and the workbook.